MMA
BRAVE CF delivered big yet again at Kombat Kingdom as the promotion hosted its final event in the Kingdom of Bahrain for the 2020 calendar year. In the main event of the evening, Ian Entwistle came in at the last minute to represent Great Britain against Dumar Roa, after the bout against Gabriel Fly fell through due to the Brazilian contracting COVID19. Rising stars Mohammed Said Maalem, Abdisalam Uulu Kubanychbek and Nkosi Ndebele also featured in the card.
Decision victories came few and far at BRAVE CF 45 as almost every bout ended with a finish. Only two fights went the distance as the event witnessed four TKO/KOs and two submissions. Incredibly all of the TKO/KOs came in the very first round. Mohamed Said Maalem made the biggest impression with his finish as his thunderous strike knocked out his opponent and his vicious follow up strikes on the ground prompted urgent referee intervention.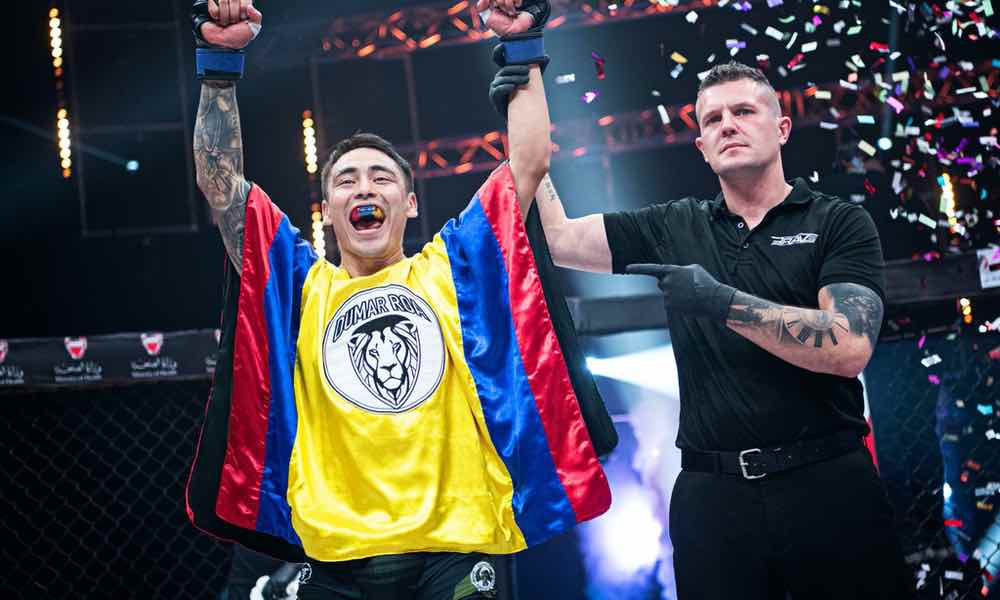 Colombian Dumar Roa gave his nation a reason to celebrate as he snatched a victory on the main event of the night. After skilfully fending off relentless submission attempts from Ian Entwistle, Dumar emerged victorious as his opponent conceded defeat upon suffering an injury. Dumar has been riding high in BRAVE CF after he defeated one of the promotions former champions and this victory puts him in an extremely favorable spot.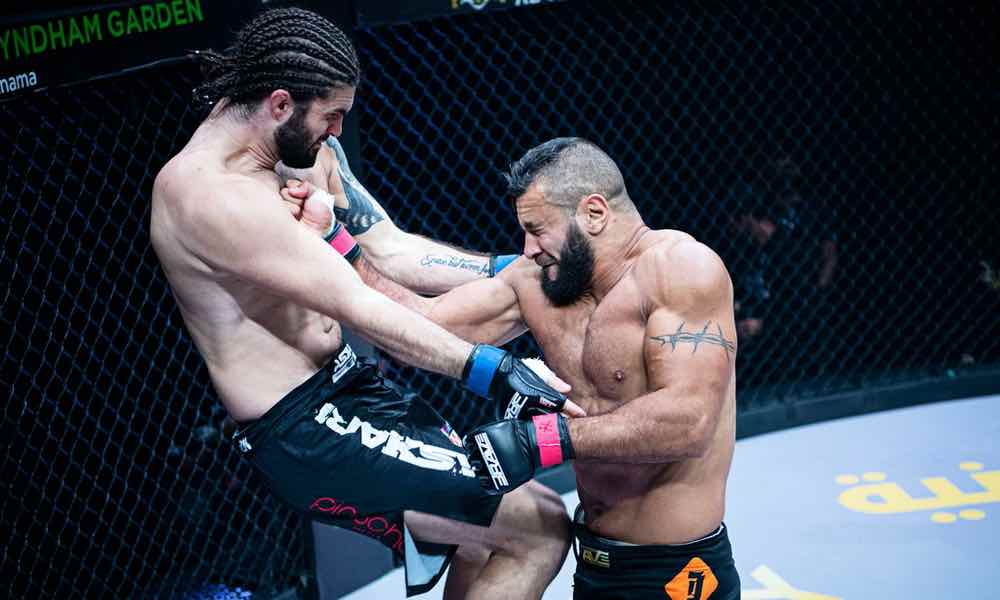 The co-main event continued the rise of Mohammed Said Maalem as he bulldozed his way through Zvonimir Kralj earning a first-round stoppage victory. The victory came despite promising showing Zvonimir in the opening minutes where he was able to control the range. Once Mohammed locked in his target for his power shot it was game over. L'Ambiance has now extended his winning streak to six. After two straight wins under the BRAVE CF banner, the Algerian feels he is ready for a title shot.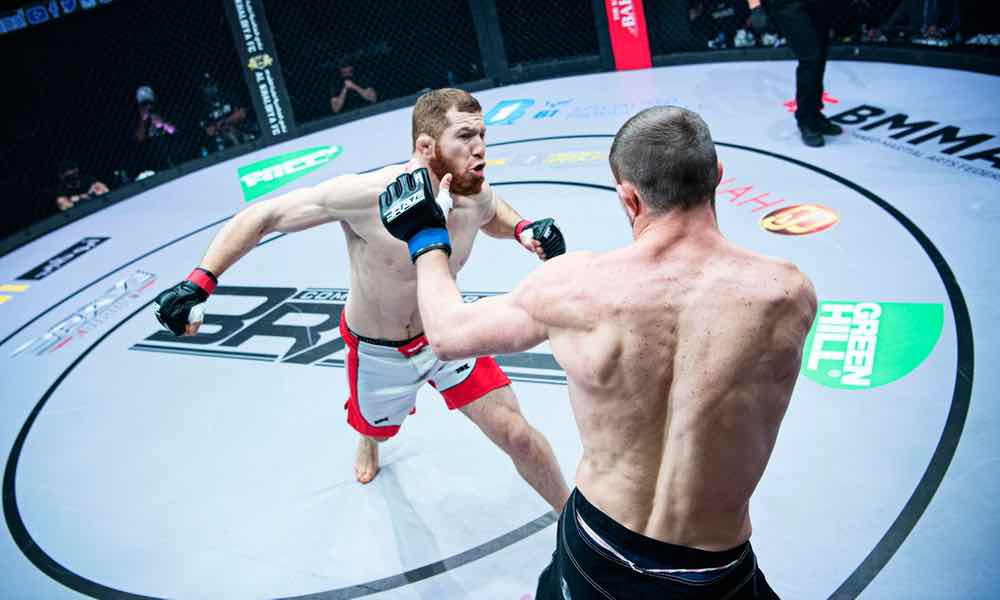 Youngster Murtaza Tahla well and truly lived up to the hype on his professional debut. The 26-year-old took out his Belarusian adversary Vadim Litvin in the second round of BRAVE CF 45. This comes after Light Heavyweight conquered two world titles under the IMMAF banner, and left the amateur ranks as the number one ranked fighter in his weight class as well as the number six pound-for-pound amateur athlete. The dominant victory hinted at what is yet to come from the 26-year-old. Heralded as a generational talent by many, the youngster has tremendous expectations to live up to but he has certainly marked his new beginning in the best possible way.