Football
Some might consider the idea fanciful and far fetched, especially given the likely competition from China, but the idea of a joint Thailand-Indonesia bid for the 2034 FIFA World Cup has the support of one of Indonesia's biggest stars, Bali United attacker Irfan Bachdim.
Last month the ASEAN Football Federation announced that the Football Associations of Indonesia (PSSI) and Thailand (FAT) had collaborated in wanting to put together a bid for the tournament.
"Both the PSSI and the FAT have the support of their respective governments and as such, we at the AFF are supportive of this joint bid," said AFF general secretary Dato' Sri Azzuddin Ahmad.
Also on board is Bachdim, who is back playing in Indonesia with title-chasing Bali United after a three-year stint in Japan with Ventforet Kofu and Consadole Sapporo.
Also read – Qatar's Sporting Investments Will Exceed 200 Billion By 2022
"[Hosting a FIFA World Cup] would be super, super huge because I have never seen a crowd like the Indonesians, they are such football fanatics," Bachdim told The Sports Journal.
"It's a super big country of course, but everyone loves football. It's crazy, everyone loves football so much. So it would be a good thing for the country and for the atmosphere of a World Cup."
But the 29-year-old, who was born in Amsterdam, admitted the country still had a long way to go before it was ready to host a tournament such as the FIFA World Cup, which will be expanded to 48 teams from the 2026 edition onwards.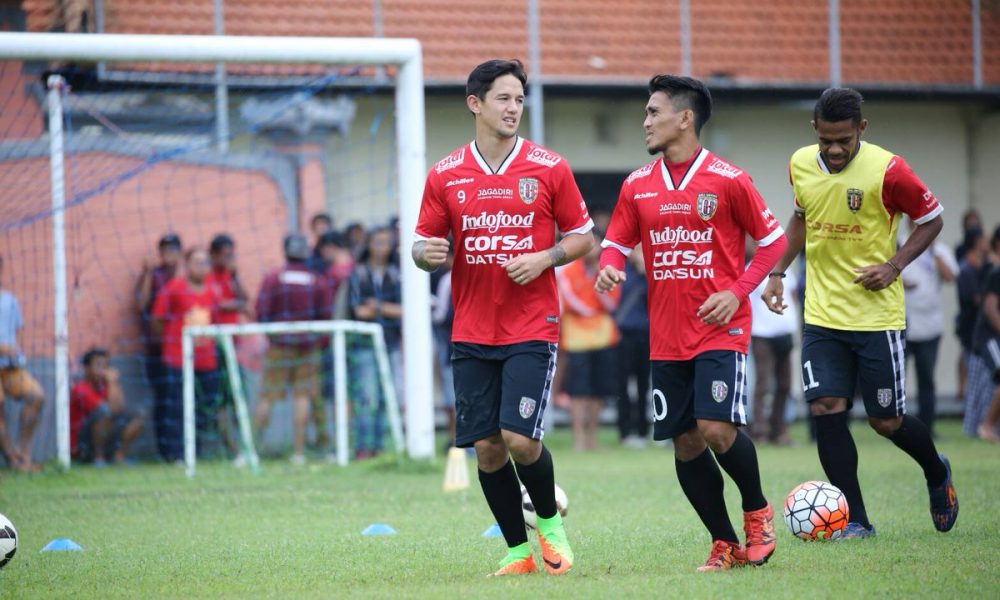 "Is it realistic? Of course I hope (it is), it's still in the far future so a lot can change, but if you see the infrastructure and things like this, it would have to be better to host a huge tournament like this," he admitted.
"The stadiums have to improve because the facilities here are not that good, you need good training facilities for the guys to recover and to train. And I think that's the biggest problem for Indonesia right now."
While any potential FIFA World Cup hosting will come far too late for Bachdim, his immediate focus on silverware of a different kind as his Bali United side are in the middle of a thrilling title race with fellow underdogs Bhayangkara.
With six matches left to play in the Liga 1 season, the first since Indonesia's FIFA ban was lifted last year, Bali United are just four points behind table-topping Bhayangkara.
It's a position not even Bachdim himself expected to be at the start of the season.
Also read – Effect Of The Foreign Player Rule In Arab And Asian Football Leagues
"To be honest not really because they (the media) asked me what was our goal, and if I'm not mistaken they were last year 12th on the table, and I said I wanted to come in the top six and they were looking at me laughing," he said.
"But I knew we had a good team, but that we would do so good that we could become champion I didn't really expect this.
"But we are growing as a team and we understand each other very well, so its going good. It's looking good for now but to be honest I didn't expect it at the start of the season."
While their success has come as a surprise to most, the fact is they do have one of the best squads in the league, with national team defender Stefano Lilipaly, who like Bachdim was born in the Netherlands, joining mid-year to complement the likes of Argentine midfielder Marcos Flores and the league's top scorer, Dutchman Sylvano Comvalius, who's netted 30 times in 28 matches.
"We don't have just 11 good players, we have 21 good players," Bachdim said.
"Everyone on the bench is playing really well and I feel sorry for them because every time they come in they do well, but the first eleven is doing so well. So that's the major key for us, we have a lot of players who are doing well.
"I don't know about the years before and the atmosphere [in the team], but everyone is really tight. Once we are on the pitch its one big family, that is of course a really good thing for a team."
Also read – Tunisian Football Needs A Legislative Revolution To Become A Lucrative Business
Bachdim is back in Indonesia for the first time since 2012, after four years abroad, firstly in Thailand and then in Japan.
"Oh that was a really great experience," he said of his time in Japan with Ventforet Kofu and Consadole Sapporo.
"I played with guys like Shinji Ono who really helped me and who is the master of the ball, and with him I always did some little exercises to work on my technique and that's why I improved.
"The funny thing is even though I wasn't playing I really enjoyed training, because it was at such a high level. It was just satisfying that you say 'ah I'm super exhausted but I learned something today' and I felt like I was also part of the team, because I was on the bench a few times and I played a few games.
"So I definitely learned something in the three years in Japan."