Football
Legally speaking, Tunisian football is professional. In 1994, the "Non-Amateur" Law was amended. It was meant a first step towards the total professionalization of the country's football.
Other legislative decisions and political measures were also taken for the same declared objective. Since then, an unprecedented inflation in the prices of players and coaches has taken place.
Results relatively followed.
The different Tunisian football teams regularly play in the African competitions where they often reach advanced rounds. The national football team is among the top five in Africa. Many African players and many European coaches sign every year for Tunisian clubs.
Before 2011, the political regime used football for propaganda and manipulation. Clubs and clubs' Presidents were chosen from the regime's circles. They were there to back the policies and practices of the rulers.
The State, in counterpart, shuts the eye on corruption and amateurism in football, helps clubs with money, and builds stadia, the majority of which was and is in a very poor condition.
There's no need to this today, where rulers are democratically elected.
In a fairly successful rising democracy, the Tunisian State has neither the money nor the legislative prerogative to directly interfere in football.
The problems of Tunisian football persisted, even aggravated: landslide corruption, amateurish refereeing and deteriorating football facilities. The elections of clubs' chairmen have always been haphazard, rarely transparent where only supporters of one candidate are allowed to vote.
The Presidents rely on their own money and friends with deep pockets to finance the club.
Clubs are systematically indebted: to players, to coaches, to service providers (hotels, transport companies, equipment companies etc.). Most clubs have been indebted for decades.
Clubs are managed on a day-to-day basis and no importance is given to development (youth academies), even in the richest clubs (like Espérance and Club Africain).
Also read – The Economics Of Middle East's Football Transfers
Club officials often recur to suspicious practices (like bribing referees, paying irrationally high salaries to mediocre players etc.) to achieve results. In an ailing economy, Tunisians have failed to address the real problems: the quality of pitches and other facilities, youth development, achieving budgetary balance and making profit from the football business.
Tunisia's football scene is still overwhelmingly controlled by the most corrupt, the uneducated and the upstarts, all looking for fame and easy enrichment.
Professionalism in Tunisian football is today only theoretic.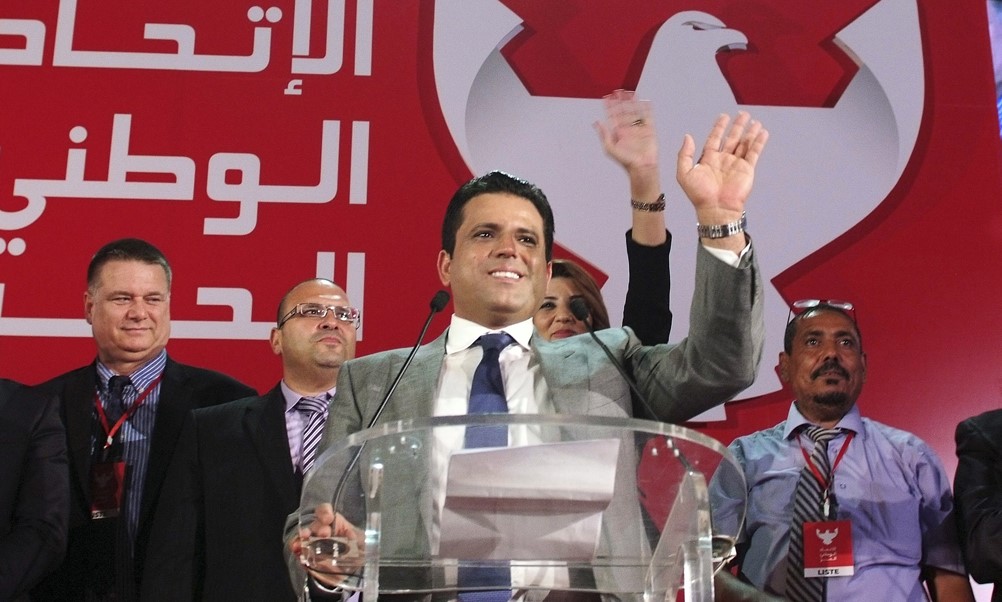 A legislative reform is needed
Everybody blames the legal framework governing the country's sport for this awkward situation. We from time to time hear calls to put an end to the chaotic management of the country's football and start by, at least, applying the existing laws governing the game.
Also read – Arabian Gulf League Is Leading The Way In Asian Football
In 2013, football star Tarak Dhiab, then Sports minster, announced plans to give a push to the "professionalization" of Tunisian football. But the situation in the country and the counter-revolution forces of the time were serious obstacles to his plans.
Since 2012, Slim Riahi, a London-based businessman and president of Tunisian side Club Africain, one of the oldest and most popular clubs in Tunisia and Africa, expressed his will to build his clubs own stadia and other facilities. But his dreams faced the absence of a serious political will to develop the country's football and adapt the legal framework to the requirements of modern football.
In 2015, amid the acute budget crisis, the country's government planned the privatization of the Rades stadium, the biggest in the country, through the issuing of Sukuk bonds. A move that has not happened until now, for no known reasons.
What Formula suits Tunisia?
Maher Senoussi, a lawyer and a former member of Tunisian football association (FTF), says a possible legislation for a Tunisian professional football can be inspired "from one of the several successful experiences in the world".
"We can think of individual ownership, like in the case of UK's Chelsea FC or Italy's Juventus", he explains. "Or a corporate ownership, as in Arsenal, Real Madrid or Bayern Munich".
"We know that these formula are hard to apply in the case of Tunisia so we may have to adapt them to our economic and political reality", Mr. Senoussi concludes.
Also read – Tunisian Football TV Rights Crisis Angers Tunisians
Zied Tlemsani, former football star says that "the whole sports framework has to change, because sports in general, and not only football, is linked to other sectors like taxation, bureaucracy and media".
"What we need today is a real political will to develop the country's football", he believes.
Majdi Hassan, a businessman, underlines the economic importance of sports.
"There's a 7% growth in the number of stadia and other sports facilities and a considerable rise in the number of licensed practitioners in Tunisia", he notes.
"This is a sign that there's a real potential in sports investment. But this investment has to be organized by a new Corporations legislation in Tunisia".
For Belhassen Ben Amara, a Civil Society activist, "investing in sport is not a luxury; it's a strategic vision for the youth and for development".
He calls for "the creation of a legislative framework able to offer solid regulatory bases for investment in sports in Tunisia".
"A well-thought tax policy, improving sports infrastructure and opening sports to the job market will encourage businessmen and companies to invest in Tunisian clubs", adds Ben Amara, who also presides Ligue Clubiste, a sports association and think-tank.
It is clear that revolutionizing of Tunisian sports in general and football in particular, is above all a matter of political will and public awareness.
With the immense talent it has, its developed society and its closeness to Europe and to the Middle East, Tunisian football deserves a better-organized, better structured and more professional football.