Boxing
Break up for Whyte in preparations for August return
Dillian Whyte may have been delayed from the ring because of the Coronavirus lockdown, but that doesn't mean he has left the limelight. Whilst the Brixton Heavyweight has been training in Portugal ahead of his delayed clash with the dangerous Russian, Alexander Povetkin on August 22nd, he also has been busy calling out the WBC champion and the divisions number one Tyson Fury in a very personal Twitter beef and threatened to sue the WBC if he isn't given his extremely long awaited for mandatory title challenge.
Disappointingly, in the midst of all this online turmoil, Whyte has had to split ways with trainer of four years, Mark Tibbs. Tibbs has been in the corner of Whyte for victories of Dereck Chisora, Joseph Parker and Oscar Rivas and according to Whyte, the ending of the relationship was done so amicably.
"I'm training in Portugal and Mark has a young family and his own new gym in the UK. It means it just hasn't worked out in the way we had both hoped.
"Mark came into my team four years ago and has helped turn me into the world class boxer that I am today. Mark is a great trainer and I will always be grateful to him and his Dad [Jimmy] for all they have done."
Saunders throws away huge Canelo payday in a disagreement over preparation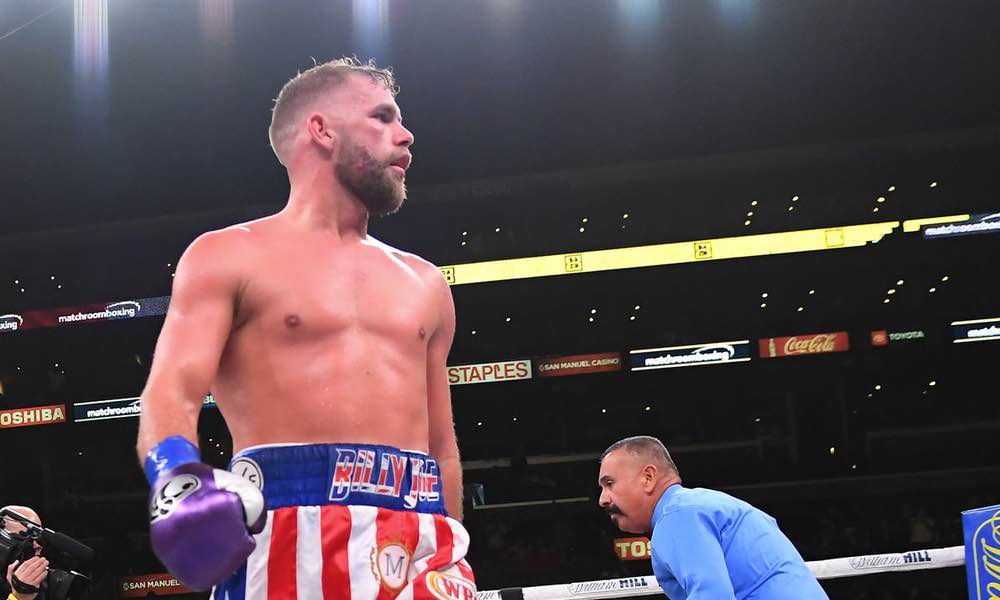 Billy Joe Saunders has appeared to frustratingly throw away his golden ticket for the Saul Canelo Alvarez sweepstakes in September. The WBO Super Middleweight champion seemed to have jumped to the front of the queue to face the Ginger Mexican superstar before the Coronavirus pandemic, but now appears to have willingly stood aside for someone else to fight Canelo, after a disagreement about money ad preparation time.
It is believed Saunders was asked by the promoters of Canelo, Golden Boy Promotions, to take a paycut on his already agreed purse, but Saunders refused what would still be a career high payday. Saunders is also unhappy about the preparation time for what would have been his biggest fight, which was tentatively scheduled for September.
Saunders has said, "I'm not ready in September. You can say to me, 'Billy Joe, a billion pounds, but you're not ready and you're going to get beat.' I would say keep it. Let me get ready, let me win and I will fight for free."
"I'm nobody's stepping stone. I'm not another belt for Canelo. They want to try mind games; that don't work with me. I play the biggest mind games in British boxing."
What makes this so frustrating for fans is that not only has Saunders turned down a career high payday, but he appears to complaining about a possible nine to ten week training camp as being not enough. Whilst no one is arguing that Saunders has to have an attitude like Jorge Misvidal of the UFC and agree to a World Title fight in six days notice, to have two and a half months of preparation time seems sufficient enough, especially if you are supposed to be a professional athlete who regularly keeps himself fit.
With Saunders appearing to rule himself out from fighting Canelo in September and instead targeting the much lesser commercial option that is WBO Middleweight champion Demetrius Andrade; the opponent slot to face Canelo is vacant and contenders are putting their names into the money sweepstakes. The favourite appears to be Callum Smith. The WBC and Ring Magazine Champion was initially in the running to oppose Canelo before Saunders was picked. Chris Eubank Jr. has also called to fight Canelo, whether that means anything or not.
Frank Warren brings back boxing post Covid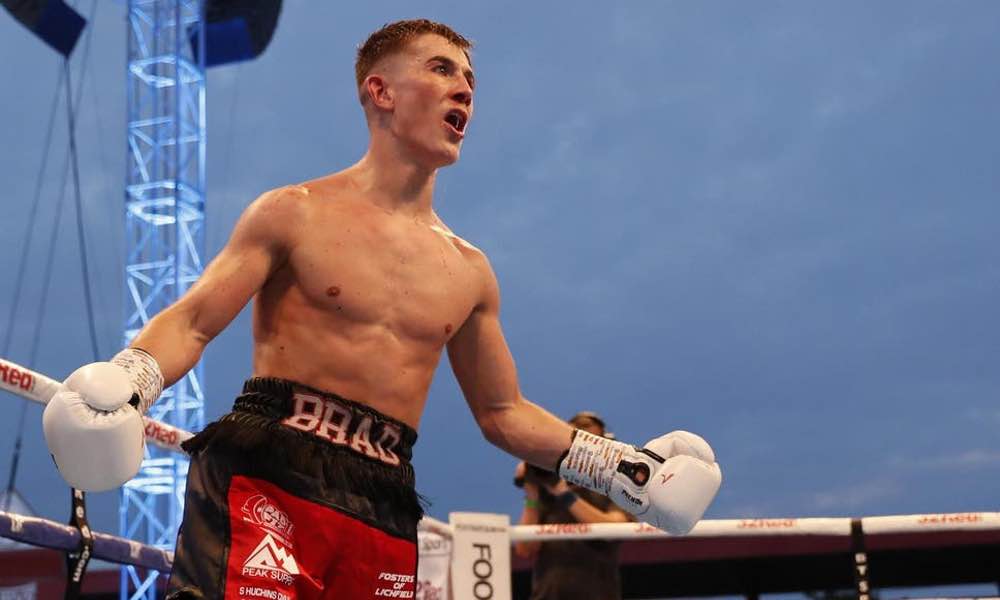 With all the twitter beef that happens in Boxing, you can easily forget that the real Boxing returns to British shores this weekend for the first time since the pandemic struck.
Frank Warren presents a behind doors show at the BT Studios on Friday 10th July, headlined by the British and Commonwealth Super Bantamweight champion, Brad Foster. Foster will win the British Lonsdale Belt outright if he beats the unbeaten James Beech Jr. over 12 rounds. To win the Lonsdale Belt outright, a boxer needs to defend a British title four times. The contest between Foster and Beech Jr. is somewhat of a Midlands derby, with only ten miles distance between the two boxers respective home towns.
Friday's show will be the first of four behind closed doors events that Frank Warren is promoting, which will also include interim fights for heavyweight rivals Daniel Dubois and Joe Joyce as they prepare for their October bout. Joyce will compete against the German contender-turned-gatekeeper Michael Wallisch whereas Dubois will return against the unbeaten but inexperienced Olympian, Erik Pfeifer.