WWE
On an emotional night in Abu Dhabi, Sasha Banks andAlexa Bliss, both ditching their traditional revealing attire for full covered costumes, had the crowd on their feet cheering.Men and women in the packed out stadium chanted "this is hope", as the athletes showed their skills in the ring.
Speaking after the Raw title match, Banks was very emotional at making history in the Middle East.
Speaking through tears, she said: "It feels so crazy, I haven't had this feeling in a while and right before I went out I started crying thinking how huge this is and how much it is bigger than me.
"It was insane, the moment I walked out there, and the moment the announcer said it would be a women's match, you could hear the crowd care.The moment I saw little girls, it made everything worth it. This is what I feel I was put on this earth to do.
"I want to make a change in the world, I want to empower women, I want them to know that their dreams are endless and they can achieve anything.
"And for something so big today, having the first women's match in Abu Dhabi, that's crazy because last year it wasn't allowed.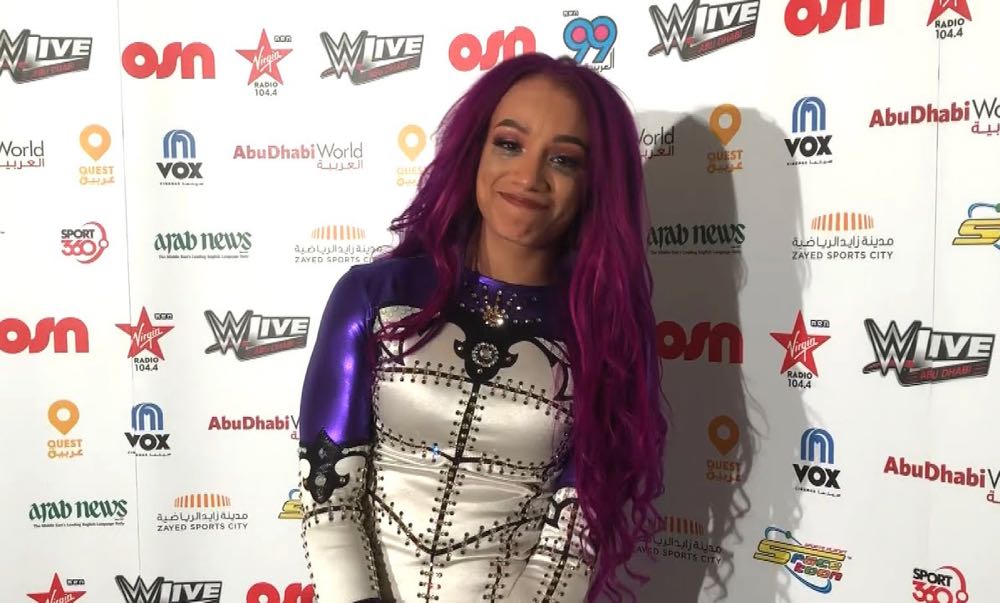 "And this year we are doing it, it's incredible. I could not hold my emotions in that ring. I was about to cry.
"It's a beautiful day and I am so blessed."
Bliss retained her WWE Raw Women's Championship by beating Banks at the Zayed Sports City Tennis Stadium